31st May - 3rd June 2024
Ireland Bank Holiday Weekend
About Ireland BikeFest Killarney
About Ireland BikeFest Killarney
Celebrating its 16th anniversary in 2024, BikeFest is a must-attend annual international festival attracting all brand motorcycle enthusiasts in their thousands from all over the world. As one of Europe's premier free open motorcycle festivals, this 3-day motorcycle and rock music extravaganza takes place across Ireland's June Bank Holiday weekend.
The real attraction of this fiesta is the "craic", goodwill and convivial atmosphere for all. From bikers to non-bikers or even aspiring bikers, visitors, tourists, families and locals, BikeFest has something for all. The festival allure can best be described by broad smiles and good humour as everyone soaks up the atmosphere in the Bike Village located 1 mile from Killarney town centre, on the Muckross Road, in the grounds of the Gleneagle Hotel and INEC. Add in an action-packed, fun-fueled programme of events and activities, 3 live music stages day and night, coupled with the opportunity to ride the twisting tracks around the mountains, high above the celebrated Killarney lakes and running alongside the Atlantic Ocean, on world-famous routes such as the Ring of Kerry and the Wild Atlantic Way, it's a weekend away like no other.
Ten years on and Ireland BikeFest is continually getting bigger and better. The festival's chosen charity is Muscular Dystrophy Ireland who benefited from the generosity of thousands of bikers in 2016.
If you haven't yet made the trip to Killarney, get it in your diary for next year – you'll be made very welcome!
KEEP IN TOUCH WITH US
Want to get in touch with us? Why not drop us a line, send us an email or use the contact form to get in touch.
IRELAND BIKEFEST KILLARNEY
Grab your helmet and get set for Ireland BikeFest Killarney, which takes place next June Bank Holiday Weekend, 31st May – 3rd June 2024. BikeFest is Ireland's largest free open biker festival. All brand motorcycles are welcome and motorbike enthusiasts travel from all over the world to experience Ireland at its very best at BikeFest.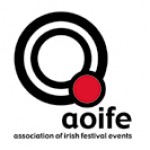 Get in touch with us!
Stay in touch with us…
The best way to contact us is via e-mail, at one of the e-mail addresses below. Be sure to follow us on Facebook or Twitter for all the latest news.
Event Enquiries
Tel: + 353 (0)64 6671544
E-mail: info@irelandbikefest.com
Accommodation Enquiries
Tel: + 353 (0) 64 6671550
E-mail: reservations@irelandbikefest.com
Trader Area Enquiries
Tel: + 353 (0) 64 6671544
E-mail: ciara.austin@irelandbikefest.com
Next year Ireland BikeFest Killarney will be bigger and better than ever!
Do not miss this!