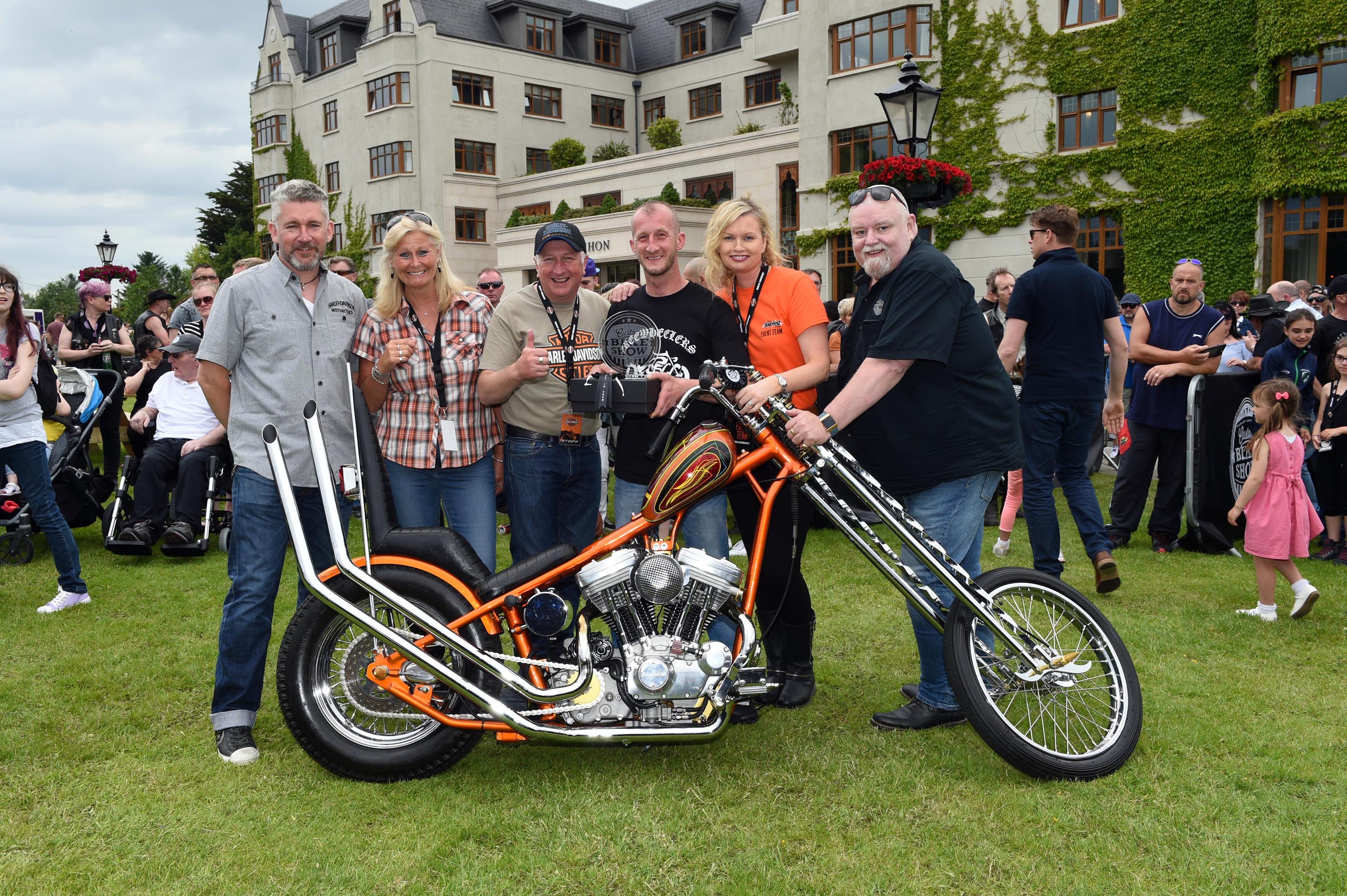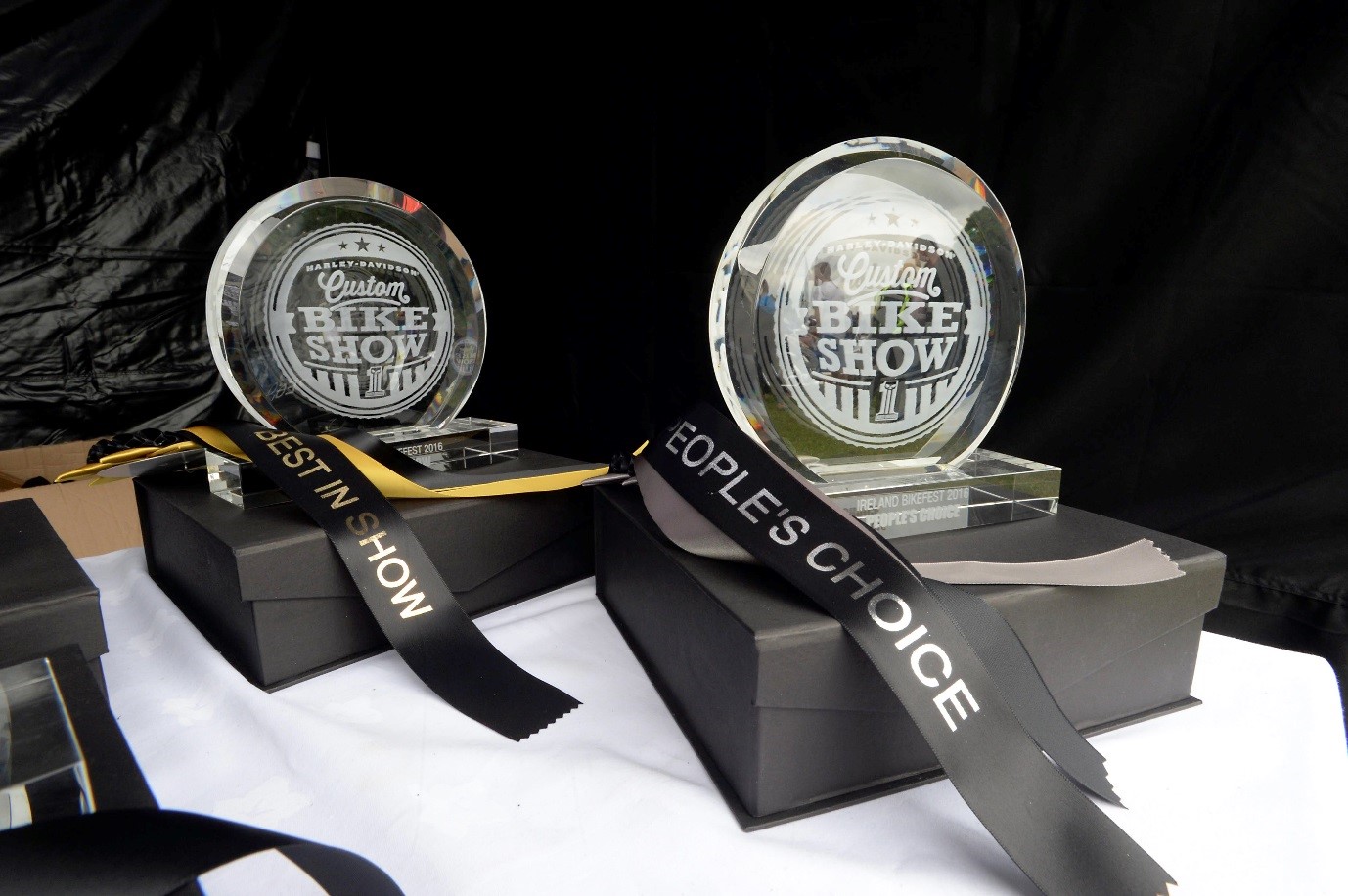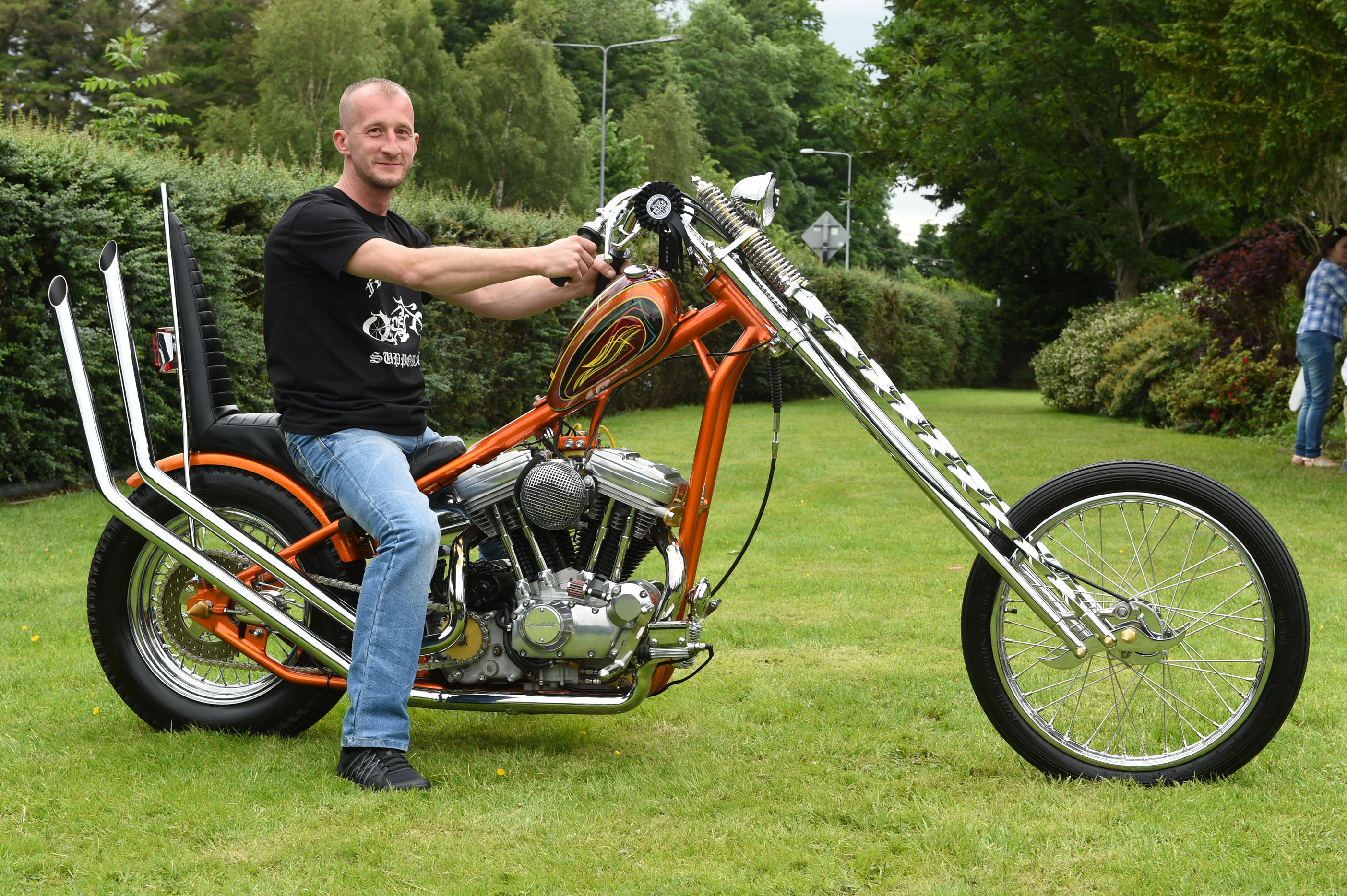 Custom Bike Show 2020
The individuality of the custom built motorcycles on display at Ireland BikeFest Killarney Custom Bike Show is incredible. Here you will see bikes of all shapes and sizes compete across the range of categories, the most coveted award of all being Best in Show. Whether you are a spectator or a competitor, this is truly a spectacular part of the festival programme.
It takes place on Sunday, June 6th, so come along and watch or if you want to participate, entry forms will be available in the Custom Bike Show area.
Enter your motorcycle and you could leave with a fantastic trophy. Entry is FREE. Register at the Custom Bike Show area in front of The Brehon Hotel between 12:30 and 15:30. Entries close at 15:30 to allow judging to commence. Winners announcement and presentation will be at the Custom Bike Show area immediately after the judging.
Note: All bikes must be capable of running and must be ridden in to the Custom Bike Show area.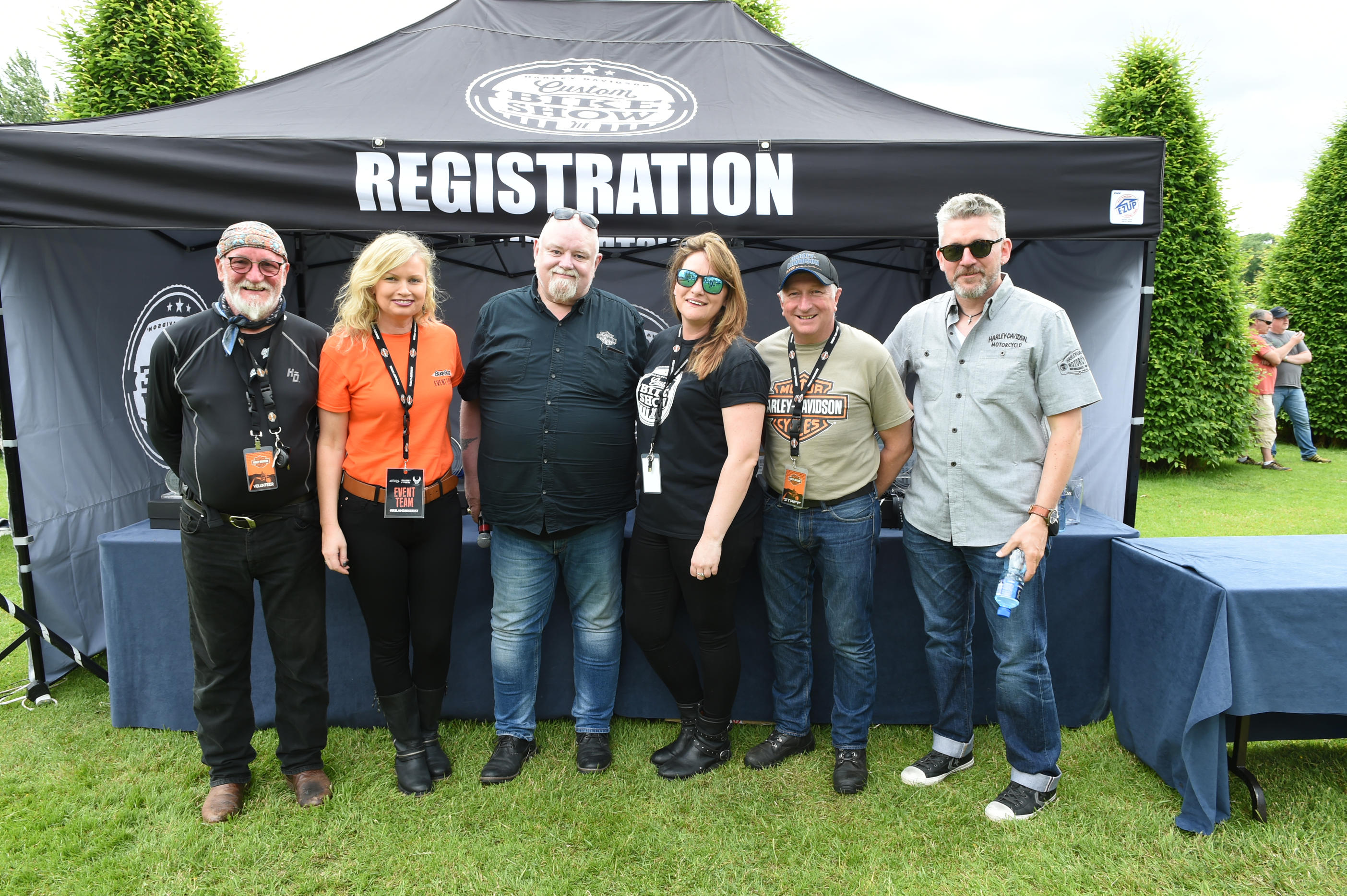 CATEGORIES
Prizes: Harley Categories
Best of Show – People's Choice
Voucher for €500 for Harley-Davidson®
Best of Show – Judges Choice
Voucher for €500 for Harley-Davidson®
Prizes: Non-Harley
Best of Show – People's Choice
Voucher for €500 for Destination Killarney Ltd
Best of Show – Judges Choice
Voucher for €500 for Destination Killarney Ltd
CUSTOM BIKE SHOW
Sunday, May 31st 2020
12:30 – 15:30 – Enter your Motorcycle
15:30 – 16:30 – Judging
17:00 – Prize Giving[/rd_cta]
Custom Bike Show Winners 2019
People's Choice Non-Harley
2019 Custom Bike Show Winners